The Darwin Mining Club was established in 2010 to provide a forum for MCA members and industry service providers to meet and discuss issues affecting the industry. We are proudly supported by our three inaugural sponsors Epiroc, Hays and GHD.
The DMC hosts a series of regular events including guest speaker and networking events, an annual charity golf day and an annual dinner.
The DMC has proudly supported community organisations and events such as CareFlight, the Northern Australia Emergency Response Competition, the Menzies School of Health Research, Northern Territory OHS Conference and the Northern Territory Geological Society Annual Dinner with all proceeds from DMC functions going to these organisations.
Charter
Provide networking and learning opportunities for industry stakeholders
Create a forum for information exchange on industry matters
Promote the industry as a career of choice
Membership
Membership is free and open to individuals who support the aims and values of Darwin Mining Club. You can become a member of the DMC by contacting our secretariat, DMC members receive email invitations to join us at our quarterly luncheons and other DMC functions throughout the year.
Secretariat
Office Coordinator
MCA Northern Territory Division
Tel: 08 8981 4486
Email: info.nt@minerals.org.au
MCA Northern Territory Contact
What's New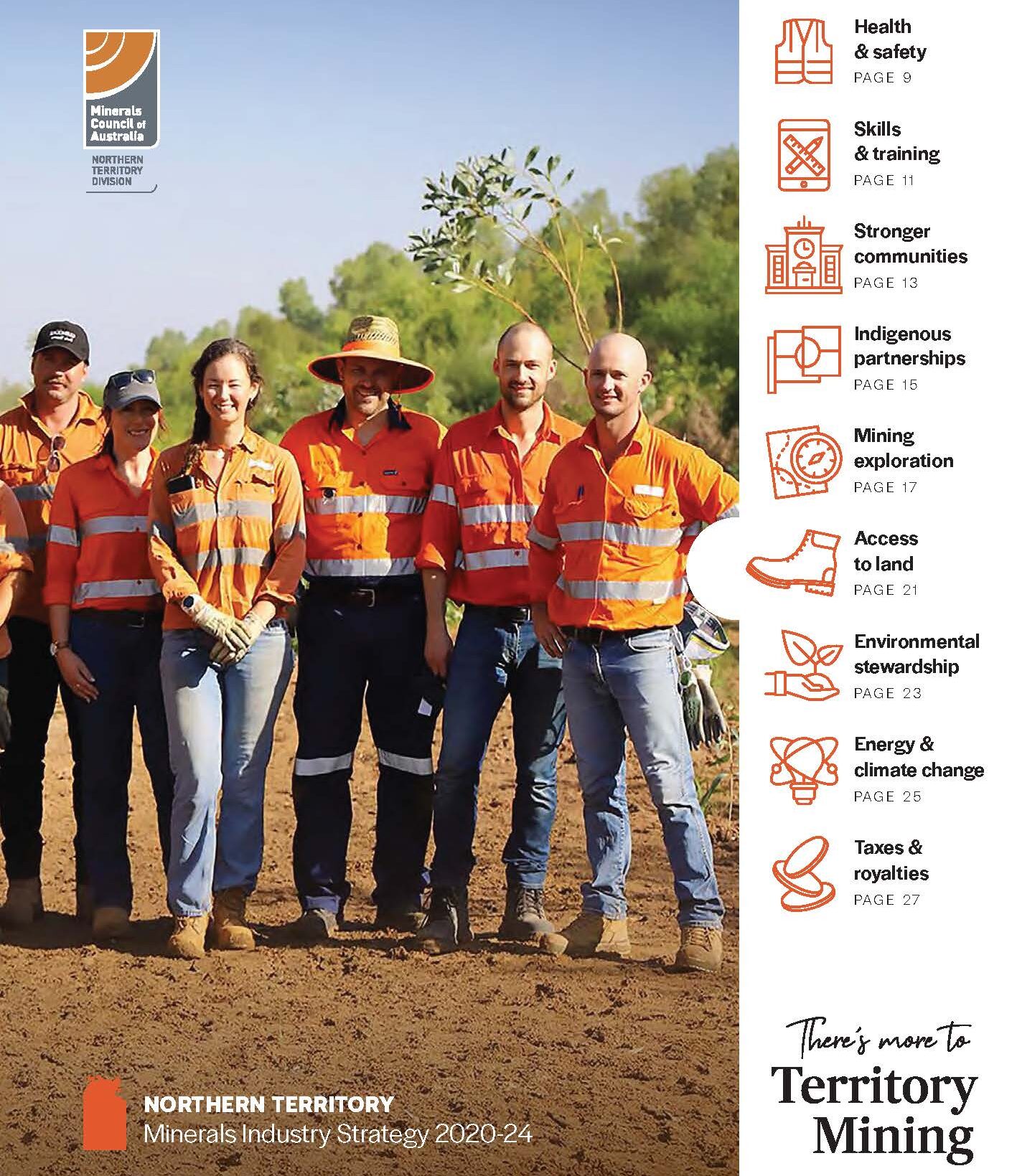 More To Territory Mining
Mining's role in sustaining jobs, supporting communities and restoring economic fortunes in the Territory has never been more important.
Learn more