Australia does well when Australian minerals do well.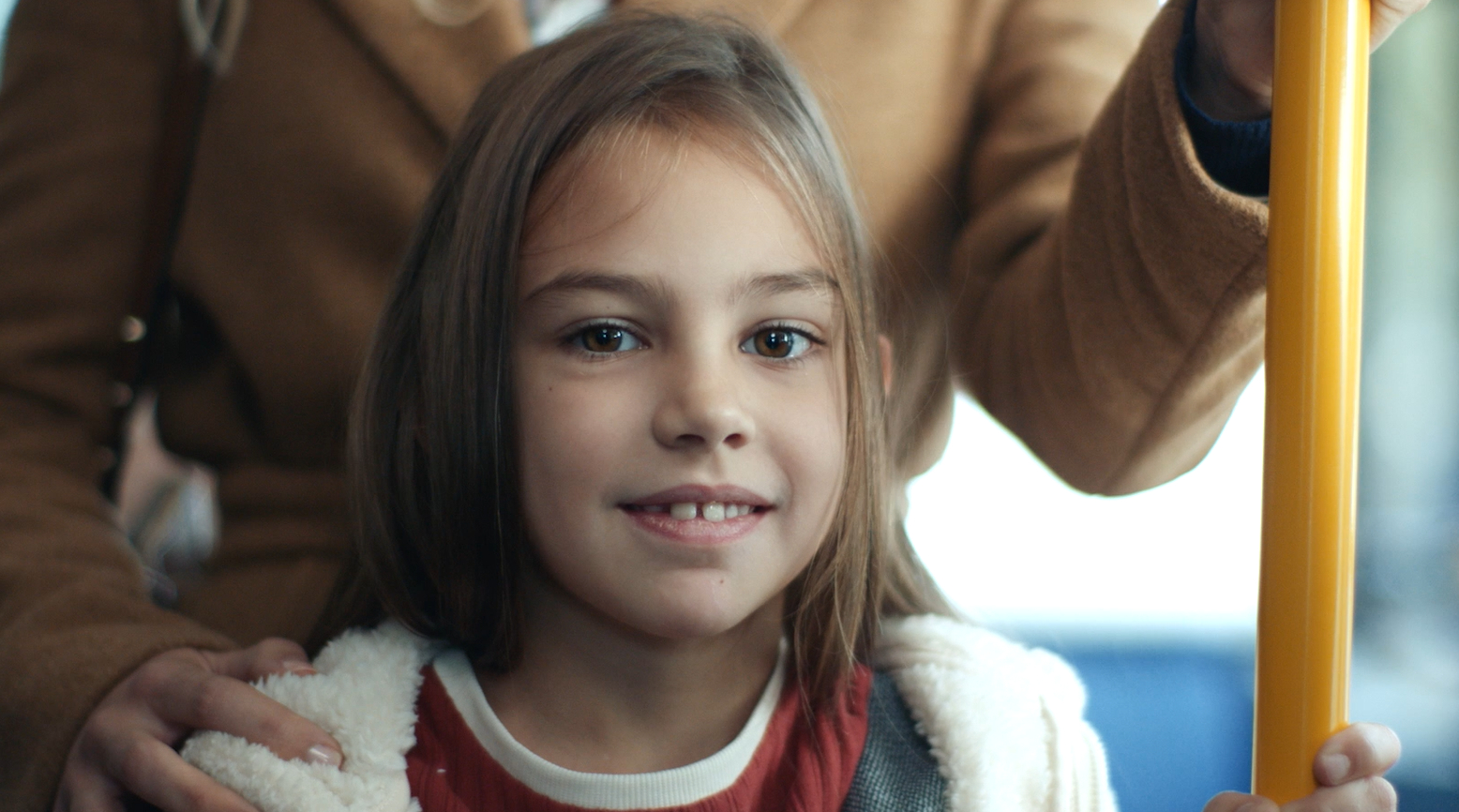 An industry free of fatalities, injuries and diseases

Strong partnerships with First Nations communities

Building and sustaining respectful workplaces

The Australian minerals industry underpins the nation's prosperity
Submission on Fair Work Legislation (Closing Loopholes) Bill 2023

Media Release

2023 Sep 25

Employment goals undermined by damaging IR changes

Mining related emissions continue to decline

Media Release

2023 Sep 05

Winners of 2023 BHP Women in Resources National Awards
30 things
Mining provides the resources for modern life, technology and business.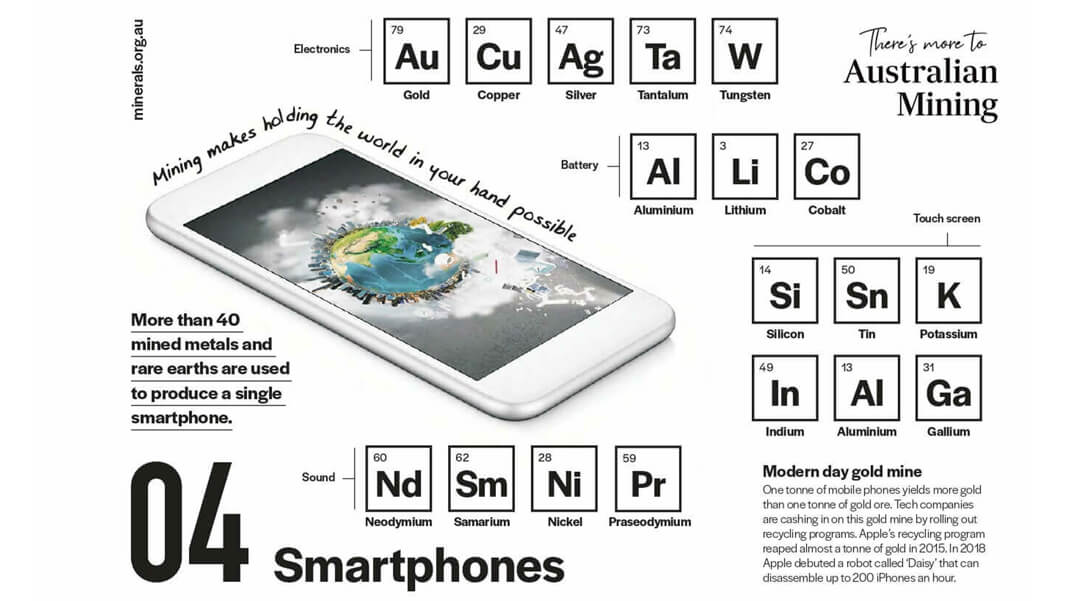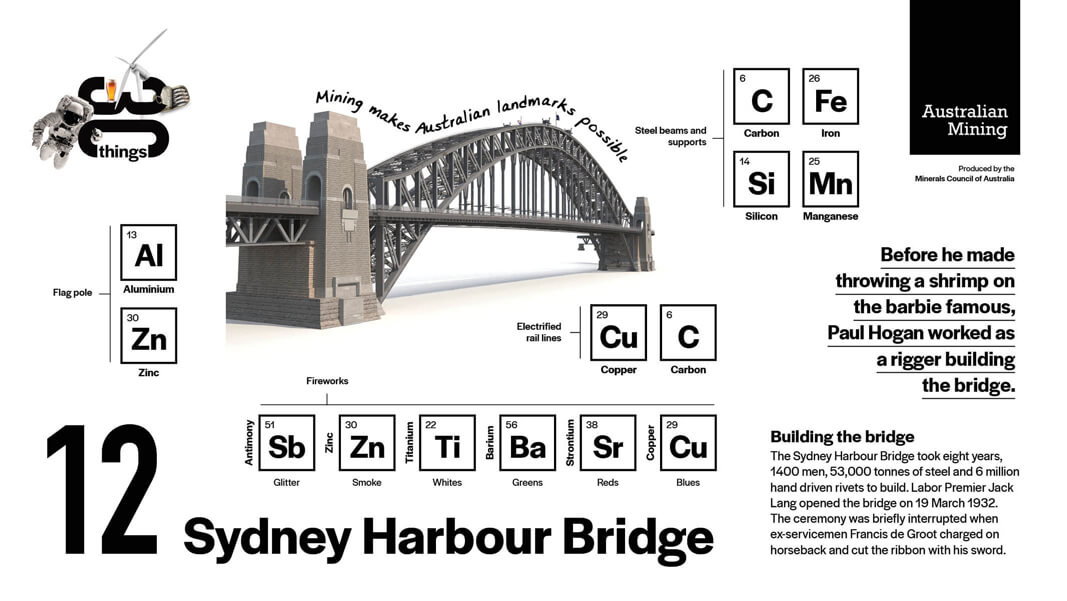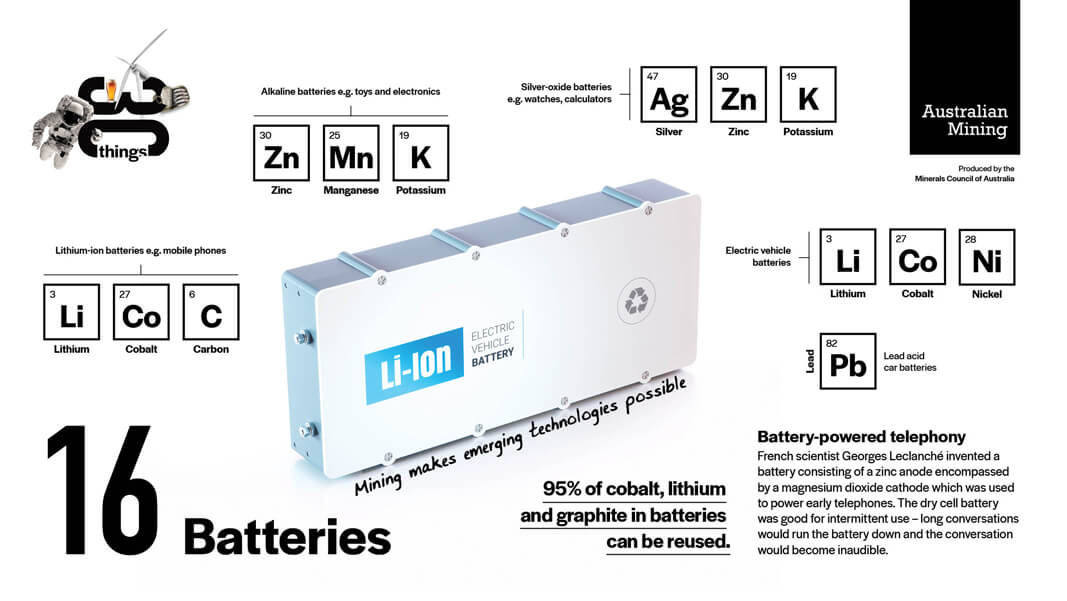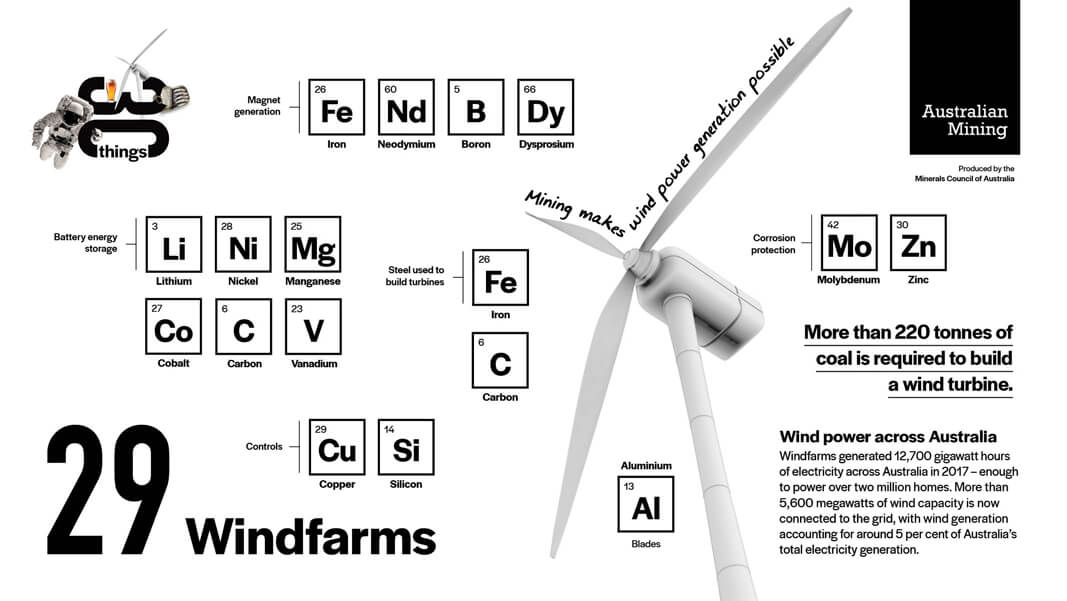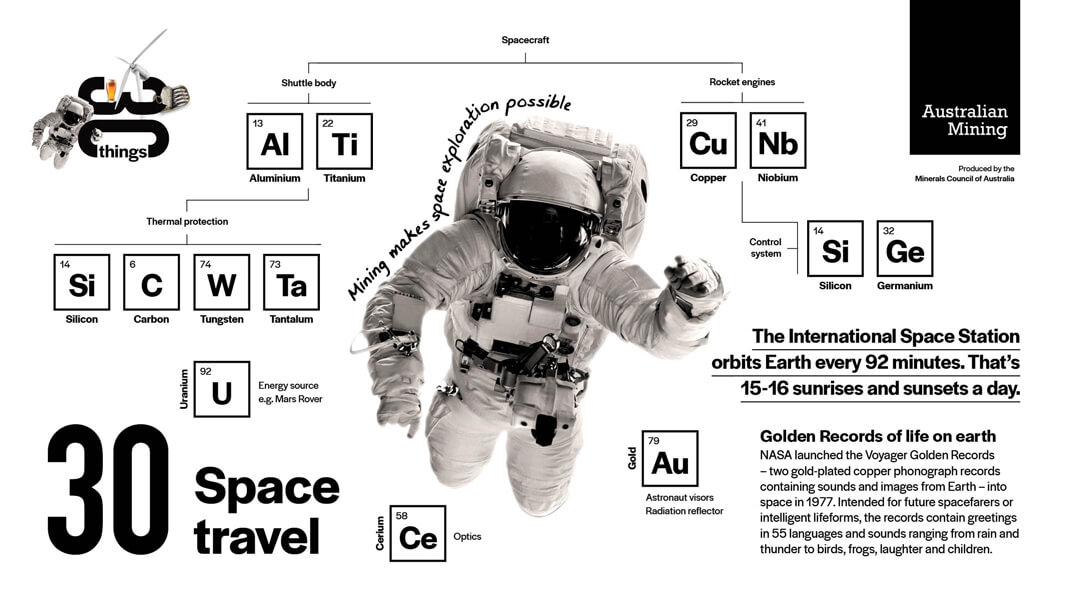 The Australian minerals industry is a major contributor to national income, investment, high-wage jobs, exports and government revenues.
Learn more about mining
By the Numbers
Mining is one of Australia's most important economic sectors
and is a major job creator.

Employed
0

People

Directly employed in Aus mining

Investment
0

Billion

Spent in capital expenditure over 10 years

Permanent employees
0

Percent

17 out of 20 mining workers are permanently employed

Taxes and royalties
0

Billion

Paid over the past 14 years
Acknowledgement of Country
The MCA acknowledges and pays its respects to past, present and future Traditional Custodians and Elders and the continuation of cultural, spiritual and educational practices of Aboriginal and Torres Strait Islander peoples. Aboriginal and Torres Strait Islander people should be aware that this website and linked publications may contain images or names of people who have since died.
Sign up for updates
Sign up for news, policies, updates and new publications.